Wallace Fourth Grade
This is Mrs. Anderson's Fourth Grade Class of Wallace Elementary in 1960-61 school year. Their teacher was the wife of L.H.H.S. Principal A.M. Anderson. Individuals who later attended L.H.H.S. are in bold.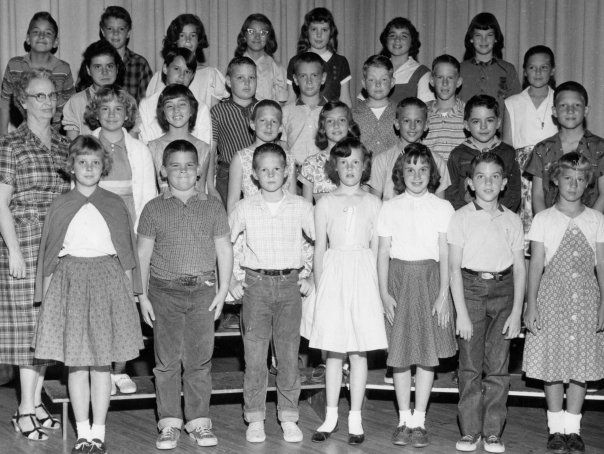 Row 4: Jay Hargis, Mike Green, Pam Moberley, Karen Krantz, Sherry McCormick, Brenda Brown, Patricia Bruce
Row 3: Margarita Looney, Liz Hammond, Gary Jensen, Ted Isom, Glenn Morris, Richard Rooth, Jenny Tayloe
Row 2: Linda Tedder, Janet Stallings, Cathy McClenny, Jayme Wilson, Ricks Wheeler, Ricky Jackson, David Atwood
Row 1: Sharon Cooper, Tom Sowell, Reg Baker, Sherry Haynes, Debbie Campbell, Bob Rosen, Connie Richey
Thanks to Mark Rice and Tom Sowell for this information.